About Reyes Active Body Chiropractic
We believe that Chiropractic and Nutrition are the missing links of total healthcare. Targeted nutrition combined with chiropractic techniques that stimulate the nervous system, are my way to help you achieve optimal wellness.
About Dr.Matt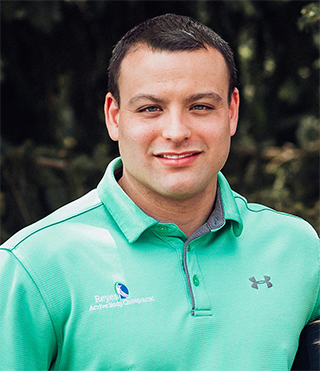 Dr. Matt Reyes was born and raised in Apalachin, a small town in Upstate New York. He has a Bachelor of Science degree in Kinesiology with a concentration in Fitness Development from the State University at New York College at Cortland. He then fulfilled his ambition to become a Doctor of Chiropractic when he graduated from New York Chiropractic College in 2013.
Dr. Matt has also achieved advanced certifications in Kinesio-Taping, as well as sports science and human performance. By using his knowledge of Chiropractic, Kinesio-Taping, and viewing the body as a whole, Dr. Matt is able to serve patients of all ages.
Dr. Matt is also a Martial Artist, with focus in Judo and Brazilian Jiu-Jitsu. He has competed in numerous tournaments and has fared well in all of them.
During Dr. Matt's leisure time, he enjoys training for Judo and Jiu-Jitsu. He also enjoys hiking with his wife, Annie, and their rescue dog, Anthony.
​About Dr.Annie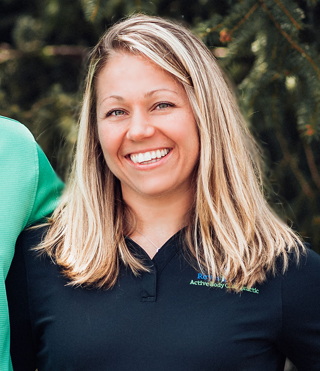 ​Dr. Annie was born and raised in State College. She attended The Pennsylvania State University and graduated with a B.S. in Kinesiology, and then went on to New York Chiropractic College in 2011 to pursue her dream of becoming a Chiropractor. During her studies at Penn State, Annie was an avid rugby player. She played for Penn State Women's rugby, which won 3 National championships during her time there. She was also a First Team Collegiate All-American in 2009 and 2010.From her athletic career, Annie learned the importance of persistence, determination,and focus- all of which she applies to her passion for chiropractic.
By utilizing skills learned in Chiropractic school, along with her Applied Kinesiology and Kinesio-taping training, Dr. Annie is able to treat patients of all ages. She has a special place in her heart for working with athletes.
During her free time, Dr. Annie enjoys being outdoors, training at the gym, and hanging out with her husband, Matt and their pitbull, Anthony.